FREE Local DELIVERY to your Door (on orders $95+ pretax)
FREE DELIVERY Areas within Edmonton, St Albert & Spruce Grove. Delivery days are Monday, Wednesday and Fridays
Starting Oct 1st, Minimum order for free delivery $115 (due to rising travel expenses)
Place order by noon for same day delivery, arrival will be between 12:30-4:30. Orders placed after 12 will be delivered next delivery day.
NOTE: Notify us if you will not be home at that time
How to get Free Delivery?  Select FREE Delivery at Online Check out.
How to get Pick Up Service? Select InStore PICK UP at Online Check out. For Contactless Pick Up, call (780)455-7027 when you arrive.
Free Shipping is Available on orders of $99+ pretax to AB, BC & SK. Low flat rate shipping costs to other provinces and USA.
Any questions, or to make alternate delivery arrangements, please contact us
CALL: (780)455-7027 or TEXT (780)964-7027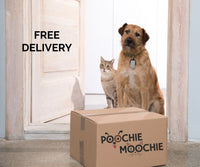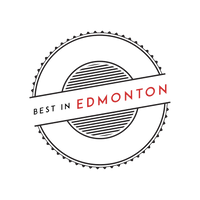 Poochie Moochie Voted BEST!
Why Choose Poochie Moochie?
When asked, what is your passion?, my answer is DOGS. I've had a dog everyday of my life. The joy & unconditional love they give is endless. I believe they are a gift to us humans, as it allows us to experience a love we would otherwise never know on this earth.  I have seen the impact they have had on my children growing up and how the caring for a dog or cat can teach them to grow into compassionate, kind adults.
Poochie Moochie provides healthy, fun & purposeful products for your furry family members. There is no bigger joy than watching your dog or cat play with a new toy, or the satisfaction you get when you know that treat you just gave them is healthy.
We ship for FREE to AB, BC, SK for orders over $99 and will DELIVER to your door in Edmonton Area for orders over $95 (see Free Delivery section for details)
Welcome to Poochie Moochie and I look forward to getting to know you & your family. 
Lori
Shop All